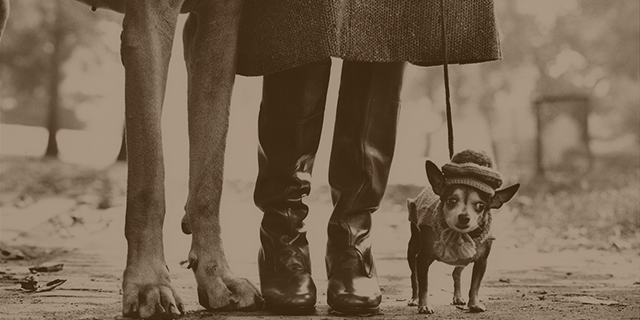 ---
Fashion services
Milano Confezioni is a design, consulting and prototyping studio operating in the fashion industry. We specialize in complicated constructions, sophisticated detailing and finishing's, innovative technical solutions and use of different garment decorations.
Tired of being misunderstood, unheard and considered doubtful?
We won't reproach you, because we believe its our job to see what you've designed and offer you the best possible solution. We will be your trained and trusted eye to watch your product develop from preliminary sketches to final product, with patterns, samples, and ideas for details and finishing.
We love to take the time and energy to do things right, but deadlines are our top priority, so we in a case there is no time left we are always ready to offer more time, but remember there are only 24 hours in a day so if it is too late it is too late.
Our laboratory is located in Milan close to Central Station, we receive only by appointment.
Pattern prices
Price list of patterns that at the end you will collect in original
Patterns at 50 euros: Capi neonato.
Patterns at 100 euros: T-shirt; Casacca; Slip; Reggiseno.
Patterns at 150 euros: Felpa; Hoody; Costume intero; Coulotte.
Patterns at 200 euros: Shirt for man or woman; Skirt; Corsetto; Vestaglia.
Patterns at 250 euros: Bermuda, shorts and pants for woman; Pigiama.
Patterns at 300 euros: Woman's dress; Bermuda, shorts and pants for man; Mantella.
Patterns at 400 euros: Smoking and jacket for woman; Bomber for man or woman.
Patterns at 500 euros: Coat, spolverino and trench donna; Blazer, smoking e giacca uomo.
Patterns at 600 euros: Coat, spolverino and trench uomo.
Patterns from 700 euros and over: Cocktail and wedding dresses.
Prototype prices
Prototypes price list based only with our patterns. This price list has been created to help you get a rough idea of our costs, it is calculated: for classic basic garments, for stable fabrics, for garments that are not placed on fabric minding the design of fabric, for garments cut in straight grain, for garments with simple linings, please remember that the price of your garment directly depends on how many details you add and how complicated fabric and shape is to manage.
Prototype at 50 euros: gonna non piazzata, dritto filo, senza fodera, cintura e tasche
Prototype at 100 euros: T-shirt, casacca, Slip, Reggiseno, altri tipi di gonne standard
Prototype at 150 euros: Felpa, Hoody, Costume intero, Coulotte, gonne molto particolari
Prototype at 200 euros: Camicia uomo e donna, Corsetto, Vestaglia, Bermuda, Shorts e Pantalone donna
Prototype at 250 euros: Tubino non piazzato e in dritto filo, Bermuda, Shorts e Pantalone uomo, Pigiama
Prototype at 300 euros: Tubino piazzato, mantella
Prototype at 400 euros: Abito in sbieco, Smoking e Giacca donna, bomber uomo e donna
Prototype at 500 euros: Abito costruito, Cappotto, spolverino e trench donna tagli classici massimo 3 tasche non bordati ma foderati, blazer, smoking e giacca uomo tagli classici massimo 3 tasche non bordati ma foderati
Prototype at 600 euros: Abito da sera semplice, Cappotti donna complessi, Giacche uomo complesse, Cappotto, spolverino e trench uomo tagli classici massimo 3 tasche non bordati ma foderati.
Prototype from 700 euros and over: Abiti da sera con applicazioni e abiti da sposa, cappotti uomo complessi
How the garment is born
Sketch: When you think of an idea of the dress necessarily you will transfer the idea to a paper, which in short is a sketch of the dress.
Technical drawing: In this phase the sketch is engineered. This phase is needed to define and specify details, proportions, cut and overall description of garment you have in mind. This phase is designed for you to explain your idea and to save your time, money and energy.
Paper Pattern: This is the most important part of our work, you can find more information here
First Canvas: The test canvas is nothing more than a useful working tool for both the designer and the pattern maker to improve your design. Often in this phase more fittings are needed to reach the optimal result.
Tech pack: Once the paper pattern has been made and the prototype is confirmed, the pattern maker will give you the details to calculate the quantities for production.
Prototype: On this page the explanation
Small productions: On this page the explanation
Call us
We are sorry but we cannot estimate all the requests that come to us, so we have published the price list that you find above.
We rarely prepare a personalized estimate without the designer having already prepared all the technical drawings, more often instead we prepare the official estimates that can be used for your internal administration.
Our work is of a handicraft nature and therefore by its nature the price of the prototype is difficult to estimate. This is mainly true for complex finishing's and high fashion tailoring where the quality of your product is our ultimate goal and we are not interested to deliver items not up to the result you want to get.
In fashion there is always little time and we believe that the internet can help us in this. To meet your high expectations of outcome you must never forget the clarity. Everything you have in mind should be poured into a technical drawing, because as a designer you know that every proportion, measurement and cut of your garment is its design.
We understand that you have a budget and we would like to help you to maintain it. We can communicate to you an indicative price of the prototype and you will be advised of any significant changes in the price during the process of execution of your garment. Again we remind you that any modification, addition of details and / or cuts and change of fabric can influence the initial price of the garment.
Sometimes without having produced a prototype we will be not able to quote your garment. For example if the garment will be made of innovational fabrics, heavy furnishing fabrics or in some cases velvet and voile. Or it has an experimental shape and form. Or it is all over embroidery by hand. In short any garment made with unpredictable materials or using complicated finishing's and decorations are first to be made an than quoted.
In the price of the garment are not included fabrics, linings, padding, zippers and other accessories that are at your expense.
If you have any questions that we have not yet been able to answer you can contact our administrative manager at this number: 328/4088592.
Tight deadlines
We like taking the time and energy to do things the right way, but your deadlines are our top priority. So in some particularly urgent cases we are ready to offer you our services even outside of working hours, but remember that there are only 24 hours in a day and occasionally may not be enough.
Terms of payment
The confirmation of a work involves the payment by bank transfer, credit card, cash or other form accepted by us of 100% of our quotation. We will start the work only after payment is received. In case of urgent orders you have to keep in mind that the banks are closed on weekends. If the work will be really compless and in any other cases if we couldn't calculate tre final price you will have to pay extras. After the deposit payment we may ask other payments for work in progress. Under no circumstances we will deliver the work before we have collected the payments. Please prepare in time and check if the payments are completed before picking up your creations.